International Irish Coffee Day- TODAY!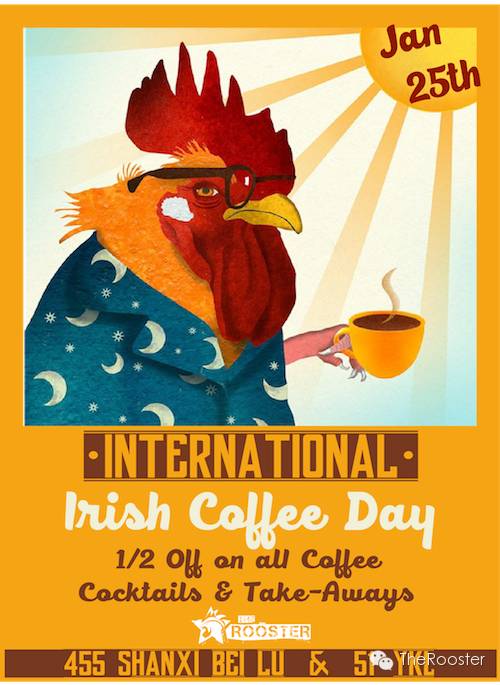 To celebrate the little known 'International Irish Coffee Day' BOTH Roosters will be slingin our awesome Irish coffee for 1/2 off! Grab one at the bar or take one to-go, make this chilly Monday afternoon a little more bearable.
Australia Day- Tuesday 26th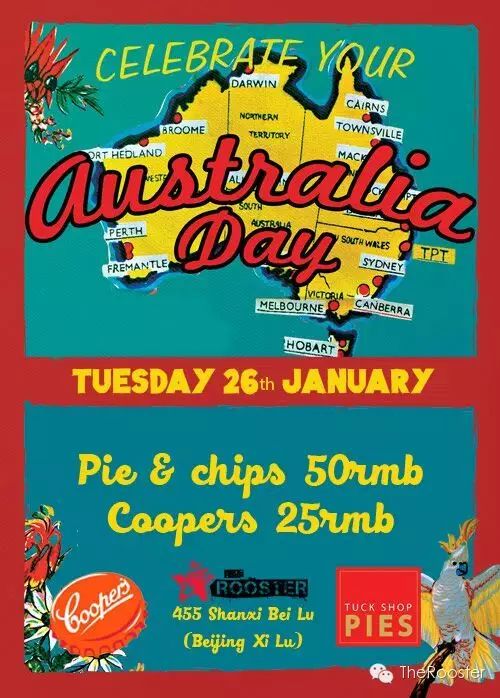 For all our Aussie friends, swing by Rooster JingAn tomorrow for our Australia day celebration! We'll be tuning to Triple J all day, slinging Tuck Shop pies & chips for 50rmb and serving ice cold Coopers for 25 all day long. Come & celebrate Australia day with us!
ACC Happy Hour @ Rooster JingAn- Wednesday 27th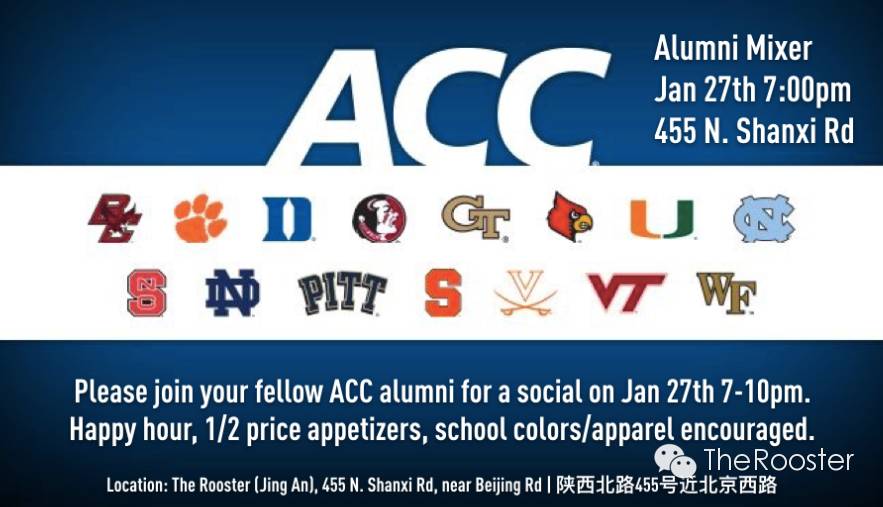 This Wednesday @ Rooster JingAn we will be hosting our first ACC Alumni Mixer! Show up in your school colors & enjoy all night Happy Hour pricing & 1/2 off appetizers! Mixer starts at 7pm, come join your fellow ACC buds!
Upcoming Events Jan 25-26